What is White Label Manufacturing?
White Label Manufacturing is a supply chain management method in which the retailer does not keep goods in stock but Instead, when a store sells a product, it purchases the item from a third party and has it shipped directly to the customer. As a result, the seller doesn't have to handle the product directly.
The biggest difference between White Label Manufacturing and the standard retail model is that the selling merchant doesn't stock or own inventory. Instead, the seller purchases inventory as needed from a third party—usually a manufacturer OR wholesaler —to fulfill orders.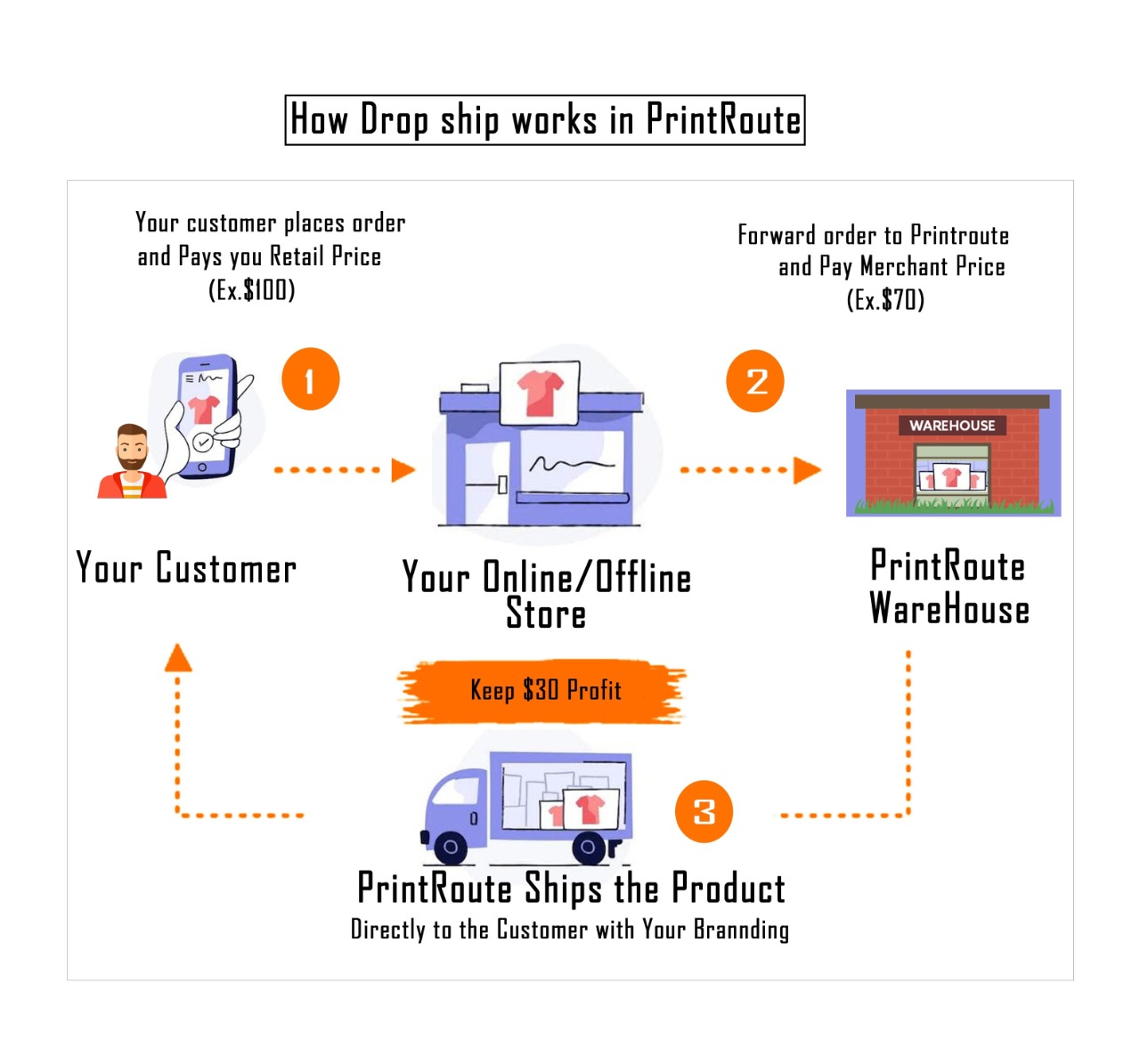 What is "Print on Demand T-Shirts"?
Print on demand (POD) is a printing technology and business process in which T-Shirts and other garments are printed only when an order is received. Manufacturer/ Supplier holds plain t-shirts in stock on various styles, colours and sizes. When a customer orders a design, printer prints it and dispatches to the customer address. It reduces the unsold inventory risk for the brand owners. Any T-Shirt Brand can have an account with Printroute, when an order is received on the Ecomwebsite, it is passed to the Printroute POD system, where it is been printed and dispatched to the end customers along with custom Brand neck label and Custom packaging.
Benefits of White Label Manufacturing
White Label Manufacturing is a great business model for aspiring entrepreneurs to start with because it's accessible. With White Label Manufacturing, you can quickly test different business ideas with limited downside, which lets you learn a lot about how to choose and market in-demand products. Printroute mentioned few other reasons below why White Label Manufacturing is such a popular model.
1. Less capital is required
Probably the biggest advantage to White Label Manufacturing is that it's possible to launch an ecommerce store without having to invest thousands of dollars in inventory up front. Traditionally, retailers have had to tie up huge amounts of capital purchasing inventory.
With the White Label Manufacturing model, you don't have to purchase a product unless you've already made the sale and have been paid by the customer.
2. Easy to get started
Running an ecommerce business is much easier when you don't have to deal with physical products. With White Label Manufacturing, you don't have to worry about:
3. Low overhead.

4. Flexible location.

5. Wide selection of products to sell.

6. Easier to test and scale profits.